Missouri Sports Betting Bill Tracker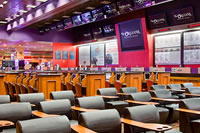 With more several bills on the table, the topic of legal Missouri sports betting is more relevant than ever. MO is one of several states considering bringing regulated sports wagering to local residents. Murphy vs NCAA, also known as the New Jersey sports betting case, has made the reality of widespread sports betting legalization in the United States a real possibility. When the Supreme Court found the Professional and Amateur Sports Protection Act (PASPA) to be unconstitutional, it lifted the federal ban on sports betting and granted each state the authority to regulate their own sports gambling market. Senator Denny Hoskins (R-Warrensburg) has already estimated that regulated sports betting in Missouri could generate anywhere from $18 million to $40 million in revenue for the state.
Though there have yet to be any Missouri bill proposals passed, lawmakers are still moving forward with their efforts during the upcoming legislative session. To help you keep up with the latest legalization efforts in the state, you can use the Missouri sports betting bill tracker below:
Best Missouri Sports Betting Sites - 100% Trusted + Safe
| | | | | |
| --- | --- | --- | --- | --- |
| | | 50% Up To $250 | VISA + Wire Transfer | |
| | | 50% Up To $1,000 | VISA, Bitcoin, Cash Wire | |
| | | 50% New Member Bonus! | VISA, Bitcoin | |
| | | 100% Up To $300 | VISA, Bitcoin | |
| | | 50% Up To $1,000 | Bitcoin, Wire Xfer, VISA | |
Sponsor: Sen. Tony Luetkemeyer (R- Majority)
Summary: Authorizes sports wagering as a subset of gambling. Authorizes wagering on riverboat casinos, mobile games, or internet based products. No college props. Revenue estimate north of $50 million
Excerpt:
"This act authorizes sports wagering, and modifies the definition of "gambling game" to include sports wagering.
Sports wagering shall only be authorized to be conducted on an excursion gambling boat, through an approved limited mobile gaming system, or over the internet to persons physically located in this state. Such licensed facilities shall apply to the Missouri Gaming Commission for authorization to conduct sports wagering, and shall pay an application fee of $50,000. If granted a certificate of authority, a certificate holder shall be authorized to conduct sports wagering in a licensed facility, through a limited mobile gaming system, or through an interactive sports wagering platform, as defined in the act. (Section 313.1006)
Certificate holders shall designate an area within the licensed facility for conducting sports wagering. In addition to such designated area, sports wagering may be conducted in a gaming or other betting area of the licensed facility through the use of a limited mobile gaming system, or in a hotel, restaurant or other amenity operated by the certificate holder and subject to the authority of the Commission. (Section 313.1008)"
Actions:
12/1/2020 Prefiled
1/6/2021 S First Read S30
1/21/2021 Second Read and Referred S Appropriations Committee S144
1/26/2021 Hearing Conducted S Appropriations Committee
3/3/2021 SCS Voted Do Pass S Appropriations Committee (0740S.08C)
3/4/2021 Reported from S Appropriations Committee w/SCS S415
4/15/2021 Bill Placed on Informal Calendar S772
4/26/2021 SS for SCS S offered (Hoskins)--(0740S.13F) S910
4/26/2021 SA 1 to SS for SCS S offered (Hoskins)--(0740S13.01S) S910
4/26/2021 SSA 1 for SA 1 to SS for SCS S offered & adopted (Hoskins)--(0740S13.02S) S910-911
4/26/2021 SA 2 to SS for SCS S offered (Roberts)--(0740S13.10S) S911
4/26/2021 SSA 1 for SA 2 to SS for SCS S offered & withdrawn (White)--(0740S13.12S) S911
4/26/2021 SA 2 to SS for SCS S withdrawn S911
4/26/2021 SA 3 to SS for SCS S offered & adopted (Brattin)--(0740S13.06S) S911
4/26/2021 SA 4 to SS for SCS S offered & adopted (Bean)--(0740S13.09S) S911-918
4/26/2021 SA 5 to SS for SCS S offered & adopted (Hoskins)--(0740S13.11S) S918
4/26/2021 Bill Placed on Informal Calendar S918
4/27/2021 SA 6 to SS for SCS S offered & adopted (Hoskins)--(0740S13.16S) S988-989
4/27/2021 SA 7 to SS for SCS S offered & defeated (Luetkemeyer)--(0740S13.14S S989-990
4/27/2021 SA 8 to SS for SCS S offered & adopted (Moon)--(0740S13.15S) S991
4/27/2021 SS for SCS, as amended, S defeated S991
4/27/2021 Bill Placed on Informal Calendar S991
5/13/2021 Informal Calendar S Bills for Perfection
Is Betting On The Kentucky Derby Possible In Missouri?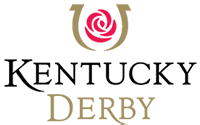 The Kentucky Derby is one of the most prestigious and traditional events in all of American sporting history. Besides the pageantry of the event, it is also one of the biggest betting events of the year. Millions tune in every year to see which horse will be the next Triple Crown contender. Those in Missouri looking to bet on the race can do so via the international online sportsbooks. These websites feature full racebooks that will host all your favorite Derby bets like trifectas, exactas, superfectas, and all the rest. If you haven't already, be sure to take a look at these sites' betting lines. You might find some odds too good to pass up.
Missouri Sports Betting FAQ's
Who Will Be Able To Bet On Sports In Missouri?
States vary from different ages when it comes to gambling age requirements. Some states have accepted a younger age than others. Missouri is one of those states that requires its gamblers to be 21 and older, the same age you have to be in order to buy alcohol. Now sports betting is still in the works for being legal for local sportsbooks but you still have online sportsbooks that actually require the age of 18 and older which is much better for plenty of players at this moment.
Will Mobile Wagering Be Allowed In Missouri?
While the state is still working on approving the sports betting bill, finding mobile betting apps locally here in Missouri will be very hard to do. It may take them some time to come to an agreement so be prepared to not find a mobile app for a while. Online sportsbooks are the best way that players can place their wagers here in Missouri and they have mobile betting options for their site. These online sportsbooks don't require players to download any app either. All you got to do is click on the site on your phone and your browser will direct you to the mobile version.
Where Can I Bet On Sports In Missouri?
Local sportsbooks don't have any sports betting as they are still working on legalizing sports betting in Missouri. Online sportsbooks are your best and only option in Missouri. Make sure that you create your account as quickly as you can as this will be your option until something changes in the future the legalizing of sports betting locally. This is not a bad option as you will find better betting lines and more betting options on these online sportsbooks.
Also with that, the requirement for the age to create an account online is only 18 which is lower than most states. These sites take over as the number one option until this bill has been signed and passed. Being the fact that there is no timetable for when this bill will be passed, online sportsbooks are the best route for a while.
Ameristar Casino

(Kansas City, St. Charles)

Argosy Casino

(Riverside)

Harrah's

(North Kansas City)

Hollywood Casino St. Louis

(Maryland Heights)

Isle of Capri Casino

(Boonville, Cape Girardeau, Kansas City)

Lady Luck

(Caruthersville)

Lumiere Place Casino Resort

(St Louis)

Mark Twain Casino

(LA Grange)

River City Casino

(St Louis)

St. Jo Frontier Casino

(St Joseph)
Back to Sports Betting in Missouri