Missouri Sports Gambling Expected In 2019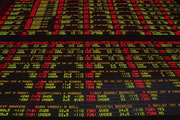 When the United States Supreme Court made the decision to strike down the federal sports betting ban, states like Mississippi, New Jersey, Delaware, West Virginia, and Pennsylvania were ready with preemptive laws to legalize sports wagering.
Missouri, on the other hand, has not been as quick to give the green light on sports gambling. Though several bills were introduced earlier this year, all of the proposed legislation died in committee.
Representative Justin Alferman (R-Hermann) sponsored MO 2406, which would have allowed sports gambling at riverboat casinos in Missouri. The bill would have permitted interactive sports wagering platforms, and would have taxed adjusted gross receipts from sports wagering at 6.25%. Proceeds from gambling would go to education.
"It is an avenue for untapped resources that could be going into education, pure as day," Alferman said.
Representative Dean Plocher (R-Des Peres) also introduced a sports betting bill in February. MO HB 2535 was more comprehensive, specifically including online sports gambling provisions in addition to riverboat gaming. The bill also included a 1% integrity fee to be paid to sports leagues, and also gave leagues the authority to restrict wagering on certain events.
The last two provisions in Plocher's bill were met with criticism from various parties. The Missouri Gaming Association discussed their opposition to the integrity fee during a sports betting hearing in April. Alferman has been quoted as calling the fee "absolutely absurd."
The sports leagues, however, have been lobbying for the integrity fee, exclusive data rights, and wagering restrictions in just about every state that has introduced sports betting legislation. During an April sports betting hearing, Bryan Seeley, MLB's senior vice president of investigations, vocalized that the fee and other measures would help minimize the risk to their games.
Of the three bills that were put forth this year, Plocher's was the only proposal that met the demands of the sports leagues and it still did not make the cut.
So, What's The Hold Up With Missouri Sports Betting?
The problem in Missouri does not seem to be that there is extreme opposition to sports gambling, but rather an issue with timing.
Sports betting bills were introduced in both the House and the Senate, but the state legislature wrapped up its legislative session on May 18th. This was just four days after the Supreme Court made its decision to strike down PASPA and allow the widespread regulation of sports gambling.
State lawmakers did not anticipate the Court to render a decision as quickly as they did, as the ruling could have been announced as late as June 25.
Now that the Professional and Amateur Sports Protection Act (PASPA) has been overturned, lawmakers will undoubtedly move to pass sports betting legislation in a timelier manner.
"I would anticipate the filing of sports wagering bills next year," stated Plocher.
Back to Sports Betting in Missouri
Best Missouri Sports Betting Sites - 100% Trusted + Safe
| | | | | |
| --- | --- | --- | --- | --- |
| | | 50% Up To $250 | VISA + Wire Transfer | |
| | | 50% Up To $1,000 | VISA, Bitcoin, Cash Wire | |
| | | 50% New Member Bonus! | VISA, Bitcoin | |
| | | 100% Up To $300 | VISA, Bitcoin | |
| | | 50% Up To $1,000 | Bitcoin, Wire Xfer, VISA | |